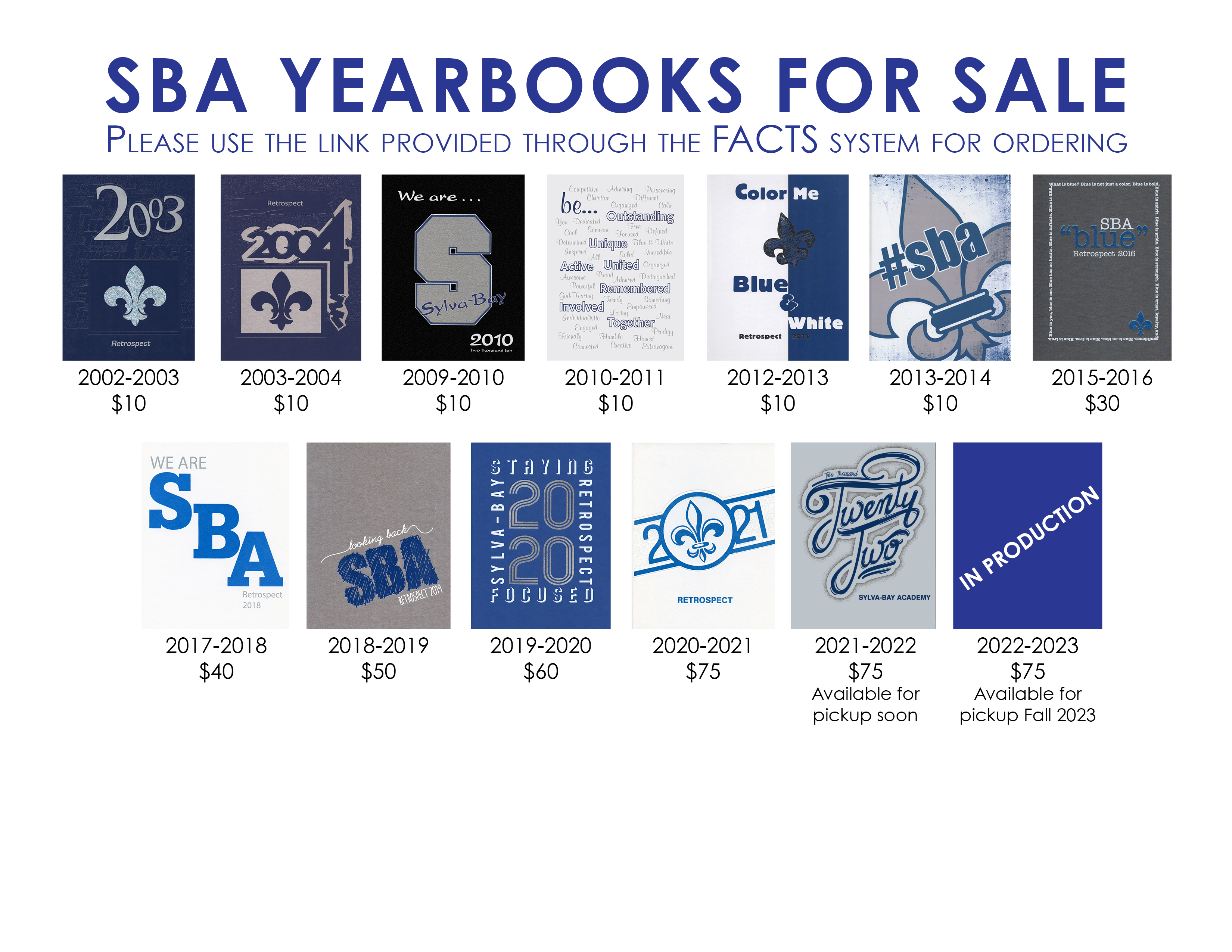 Happy 2023-24 School Year!
The following link is for ordering your Retrospect Yearbooks. All available years are listed (oldest down to the most current). The 2021-2022 yearbooks will be available for pick up soon and the 2022-2023 books will be available for pick up in the fall. If you are unsure if you have ordered a book, please email me at rsims@sylvabay.com. FYI very few 2021-2022 books were pre-ordered and this is the first purchase opportunity for the 2022-2023 books. You will receive an order confirmation to your email after submitting payment (the same as other FACTS payment confirmations). Yearbooks are $75 and older books are priced at a discounted rate. A photo reference is attached.
Please let me know if you have any questions.
Thanks for your continued support of the SBA Retrospect Yearbook!
Rebekah Sims
https://payit.nelnet.net/form/o5X8PpVv